The winner of the Europe RegionalCompetitionis Naumi Carvajal Uemura!
The Europe regional competition was held on Monday, November 6, 2023, at the University of West London. Six competitors who passed the screening assignments completed their skills.
Finally, Naumi Carvajal Uemura from Spain won the competition.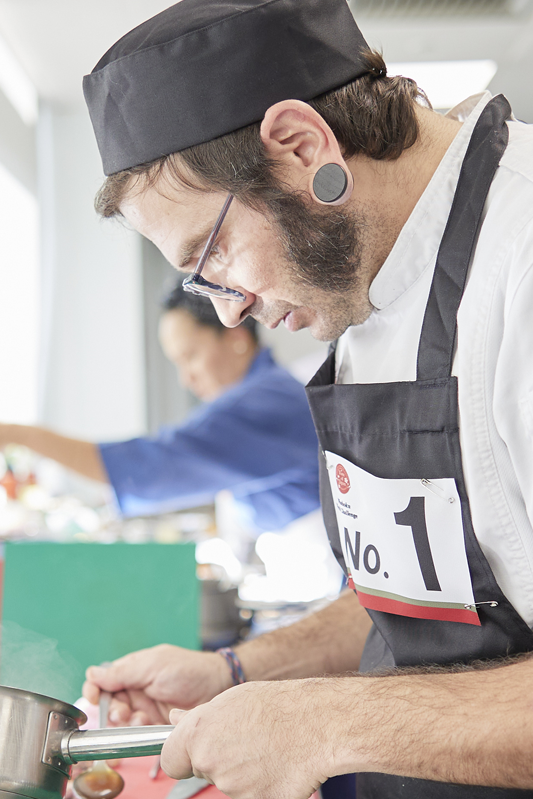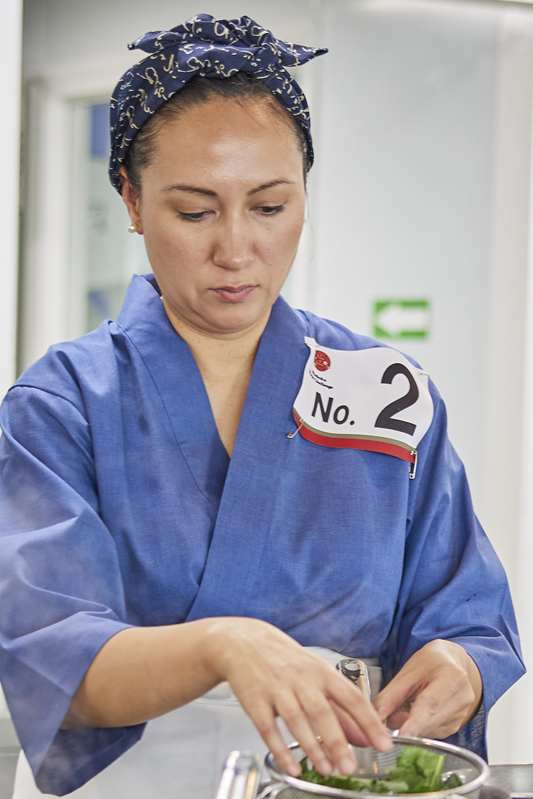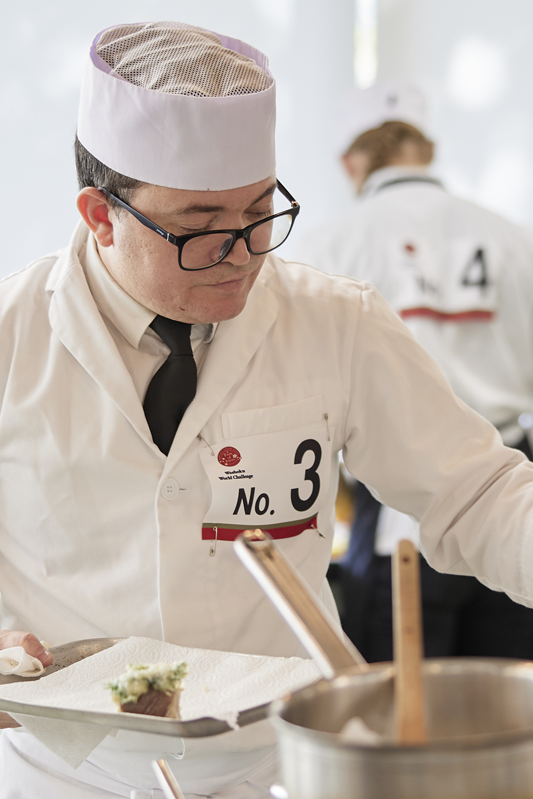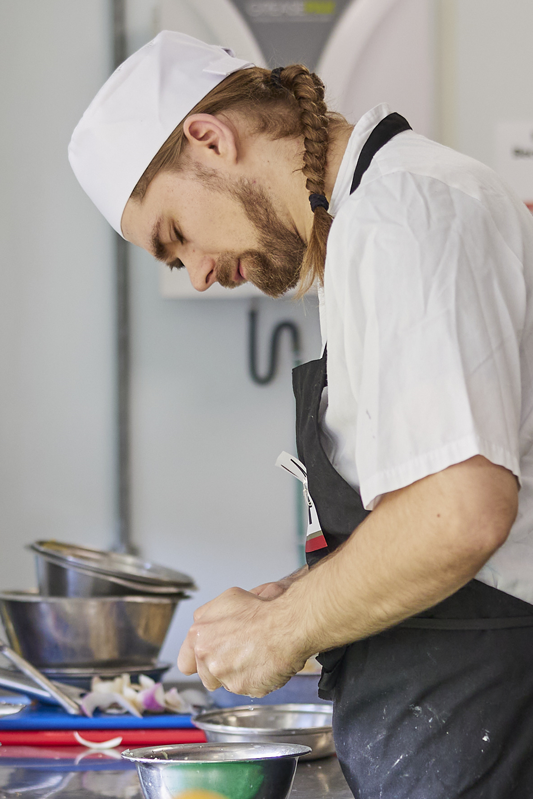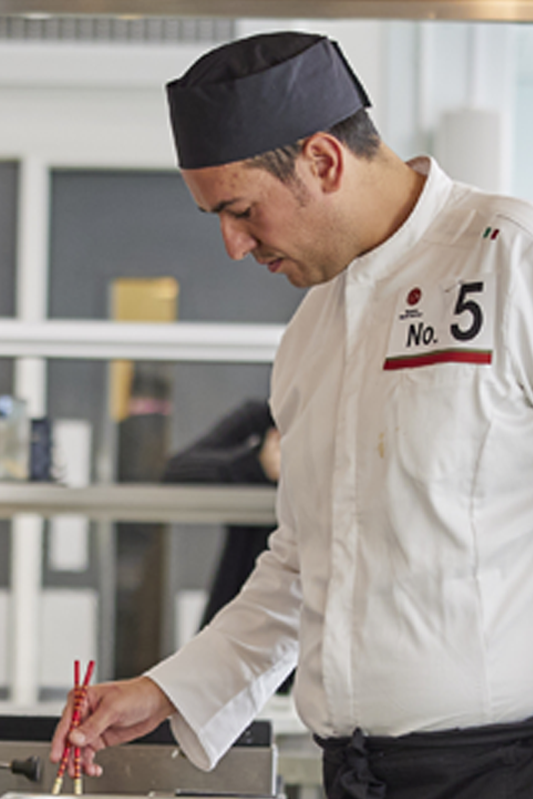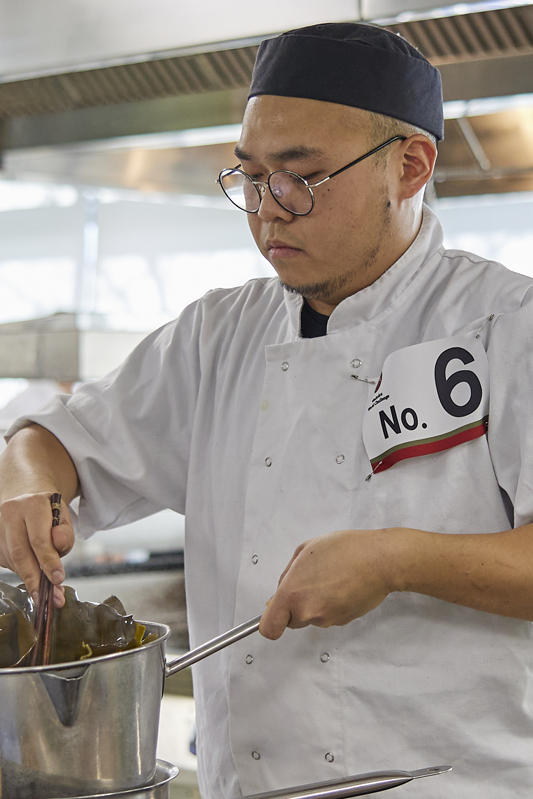 Under the theme of "Your Perspective on Japanese Cuisine," the six competitors had 120 minutes to cook five kinds of assorted dishes for four people using Japanese ingredients.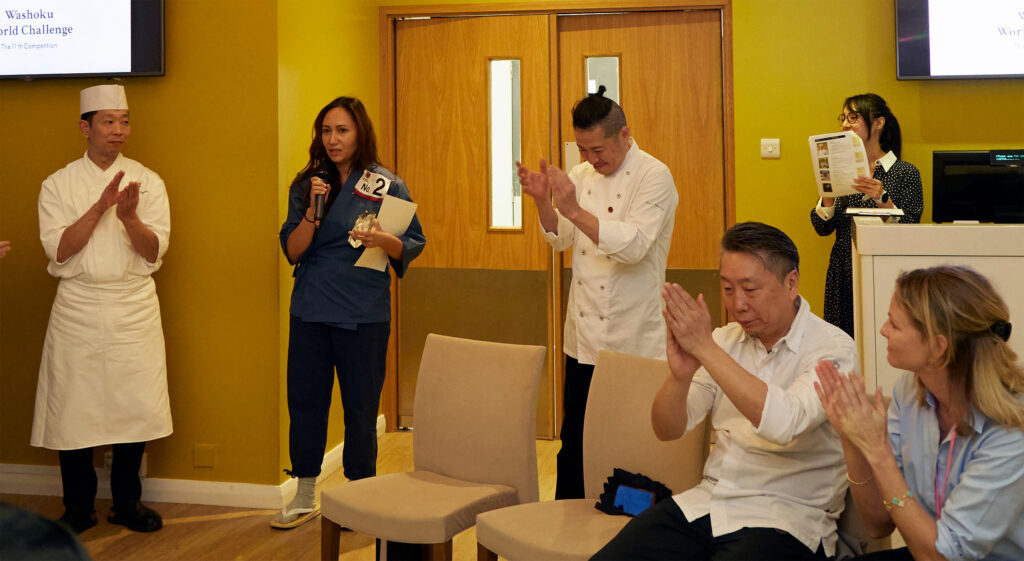 Naumi, the winner, said, "I hope that my winning the award as a woman will encourage more women to participate in the future. Like the other competitors, I came here with humility and continued to work hard. It was truly a challenge for me. If I'm just starting to learn a little bit more, I'm sure I will be better tomorrow. " She expressed her gratitude to the many people involved and her joy at winning the competition for the first time.
She will be invited to participate in a special training program in Japan in in February, 2024 to further deepen her knowledge and skills in the home of Japanese cuisine.

Finally, on behalf of the judges, Mr. Hayashi praised the courage of the competitors who took on the challenge of the competition and said, "Please take this competition as an opportunity to think about your own cooking. In cooking, the ability to think is very important. For this challenge, it is important to hone your ability to compose a dish by combining several parts, rather than just making what is in the textbook. Every dish has its own meaning. It is important to learn the Japanese cooking format of five tastes, five colors, five senses, and five methods, and to understand those meanings".
Judges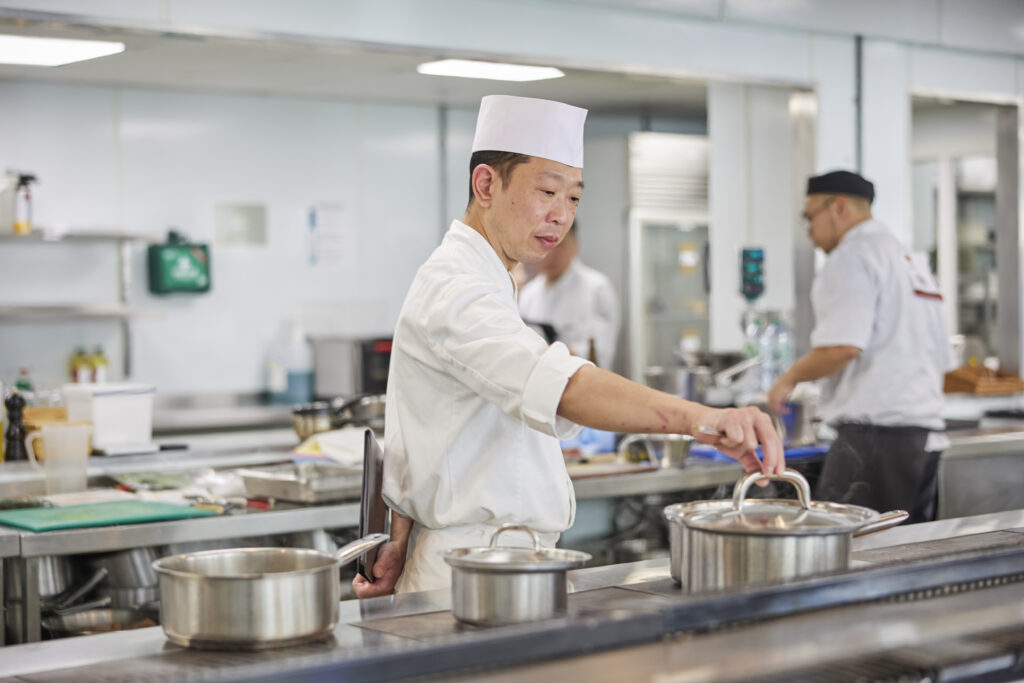 Mr. Daisuke Hayashi
Japanese Cuisine Goodwill Ambassador
Deputy Chairman, Japanese Culinary Academy UK
Owner Chef, ROKETSU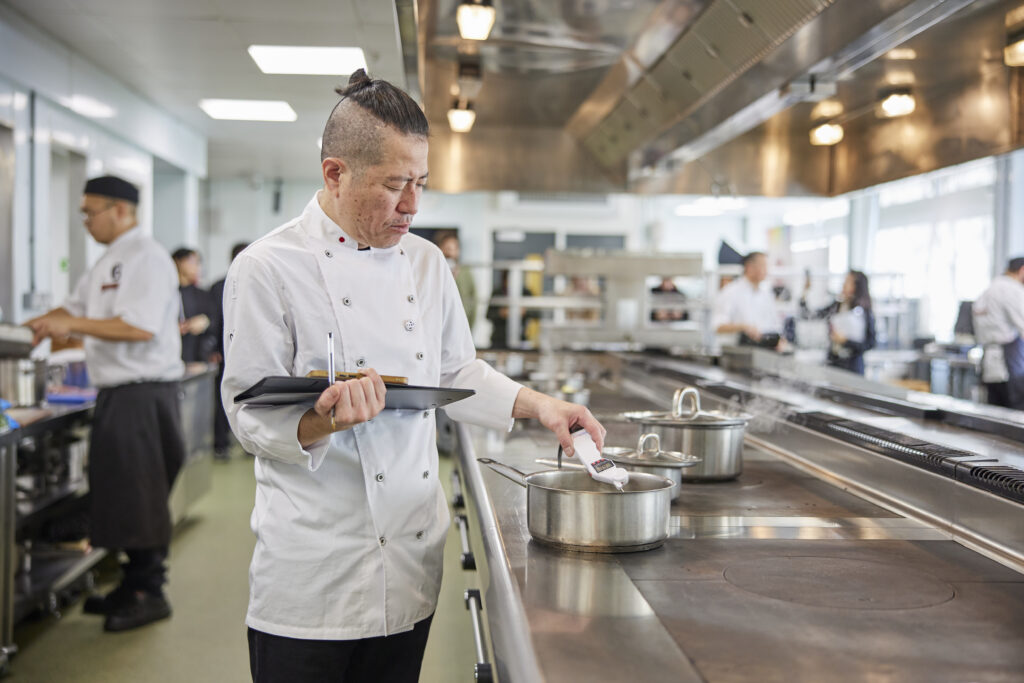 Mr. Hideki Matsuhisa
Japanese Cuisine Goodwill Ambassador
Owner Chef, Koy Shunka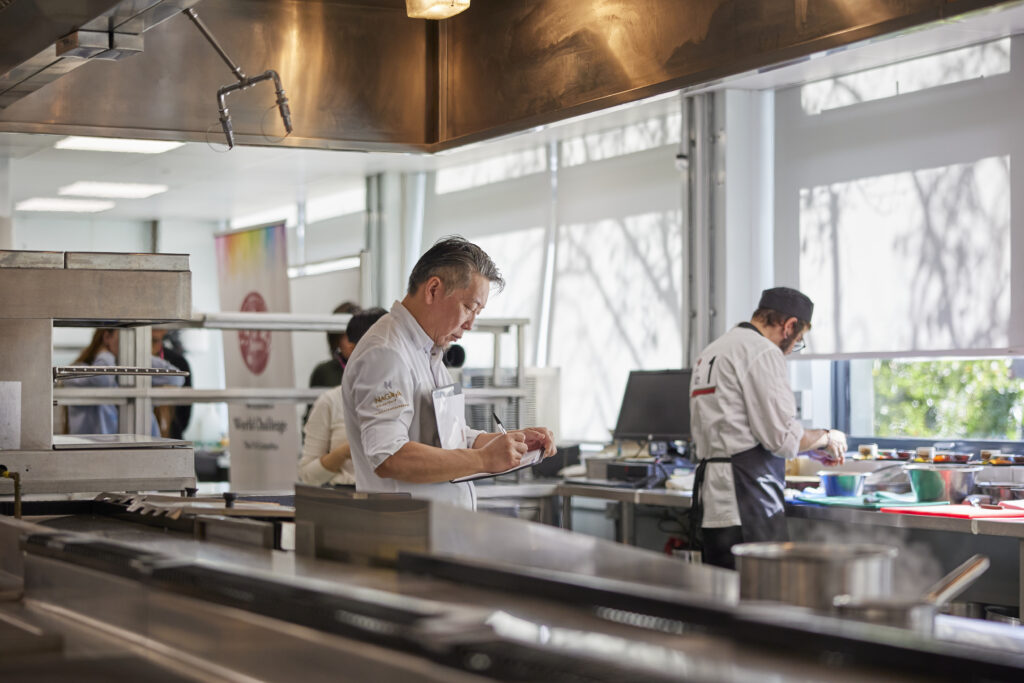 Mr. Yoshizumi Nagaya
Japanese Cuisine Goodwill Ambassador
Owner Chef, Restaurant NAGAYA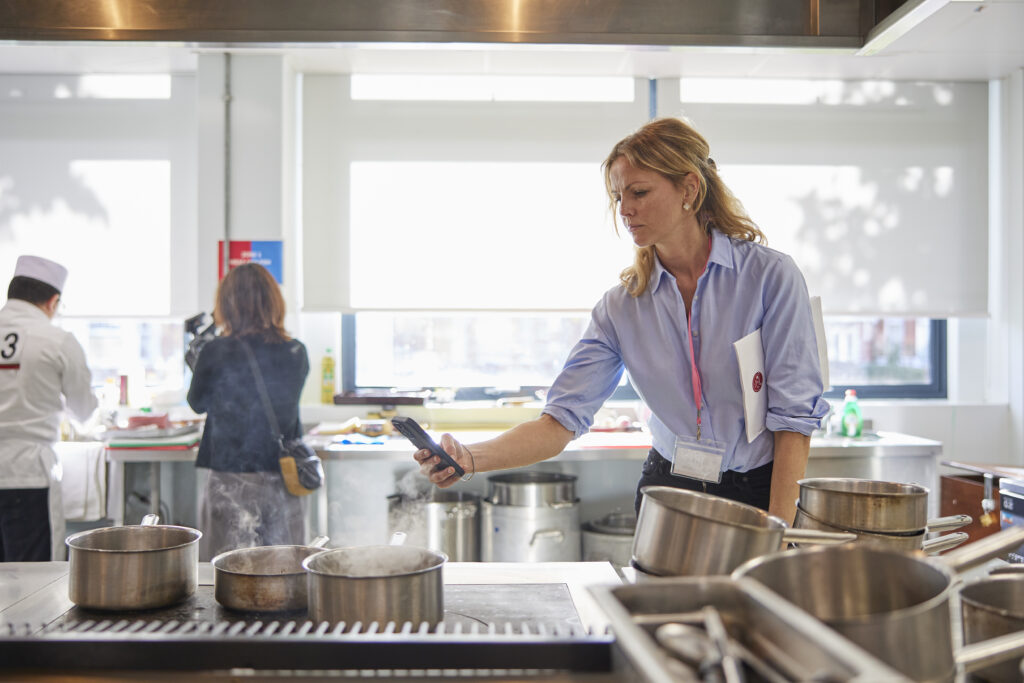 Ms. Aiste Miseviciute
Food Ambassador
Blogger
Top Competitors
First Place Naumi Carvajal Uemura(Kingdom of Spain, Uemura Restaurant)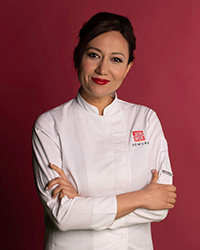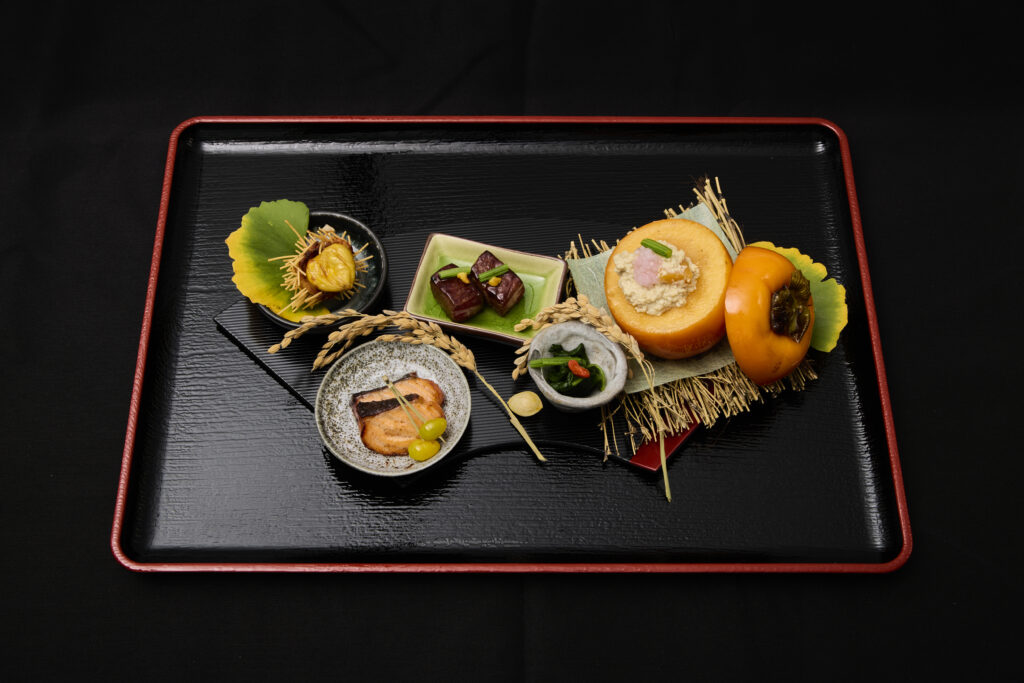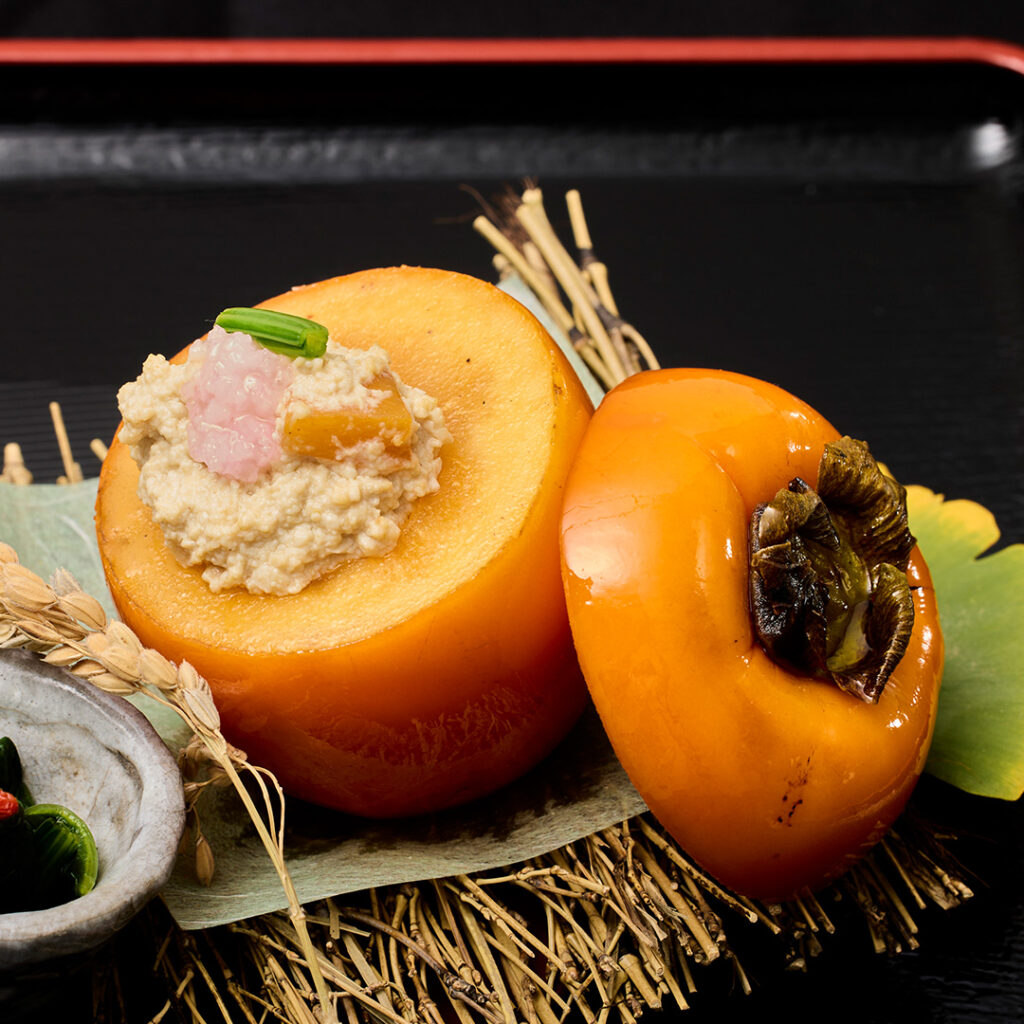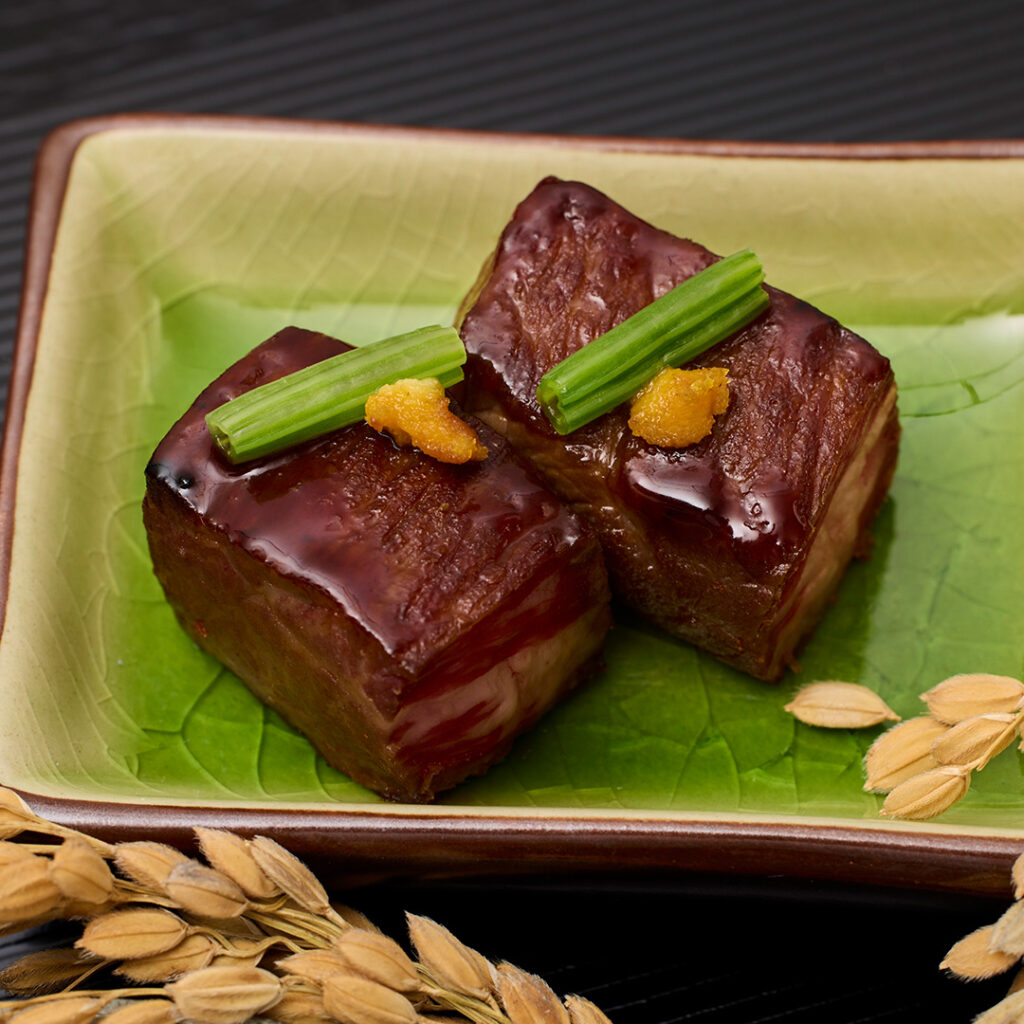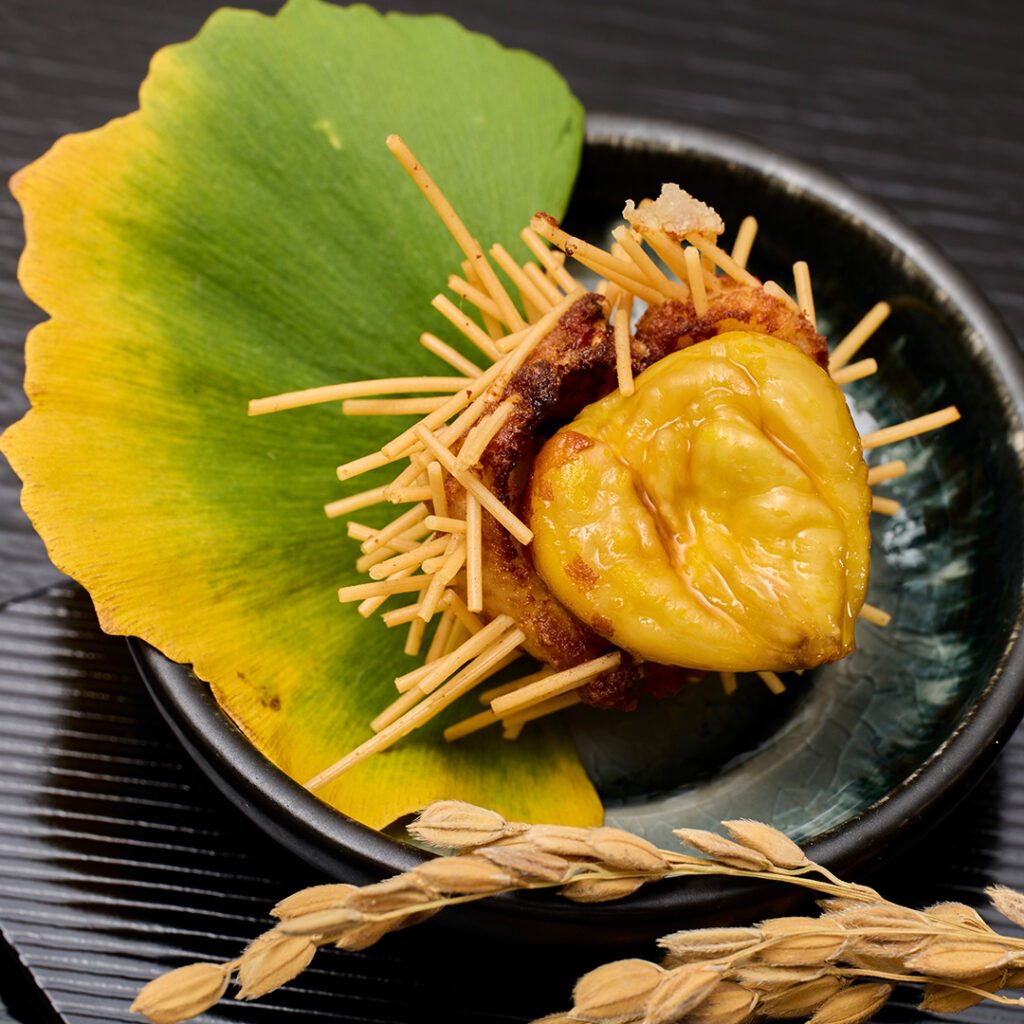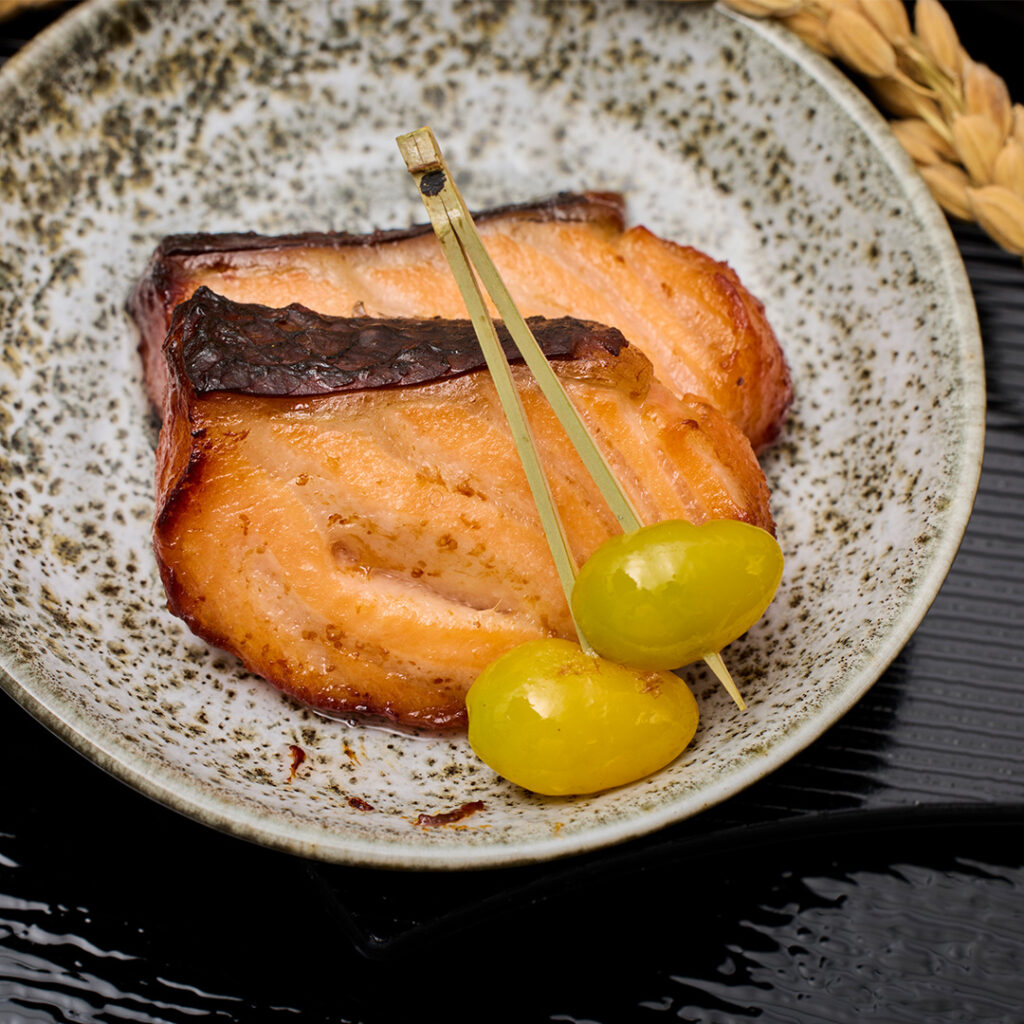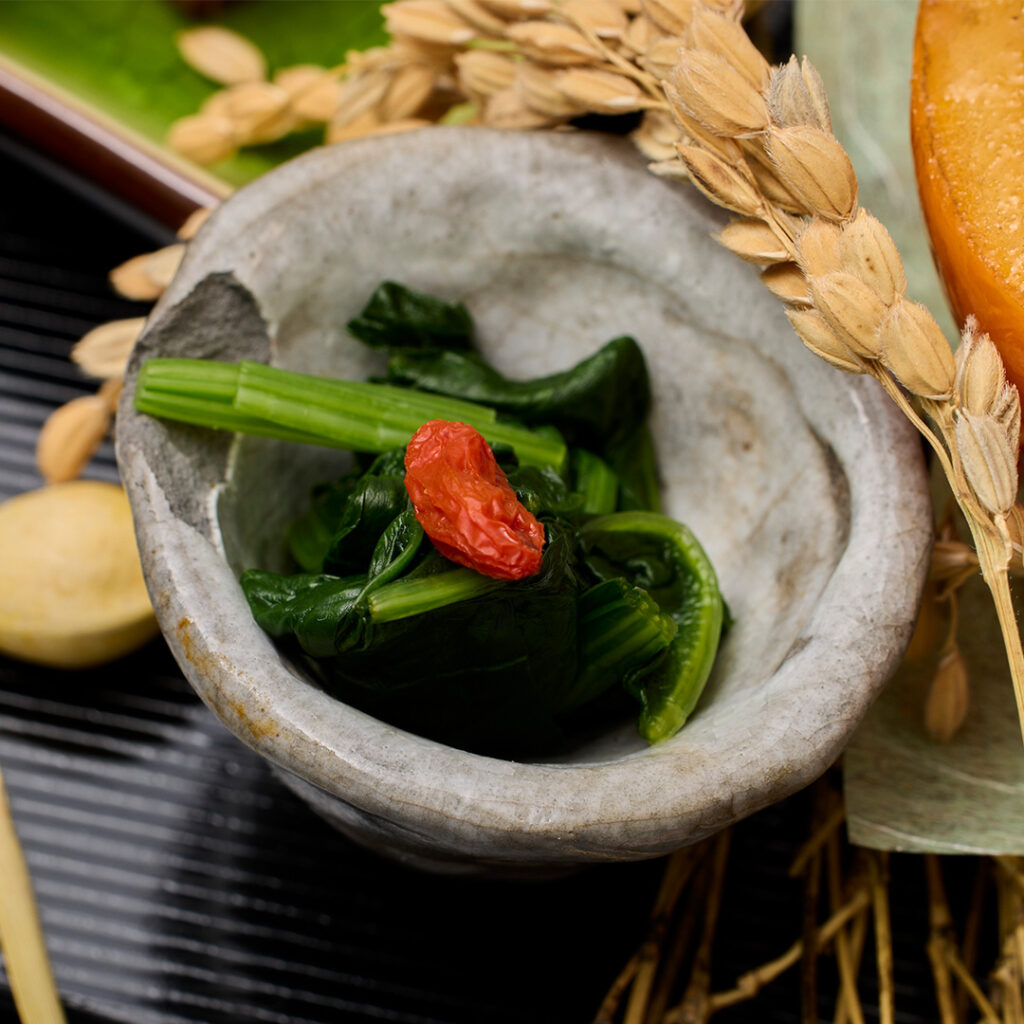 Second Place Kwok wai Tang(United Kingdom)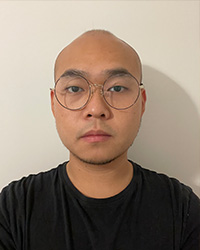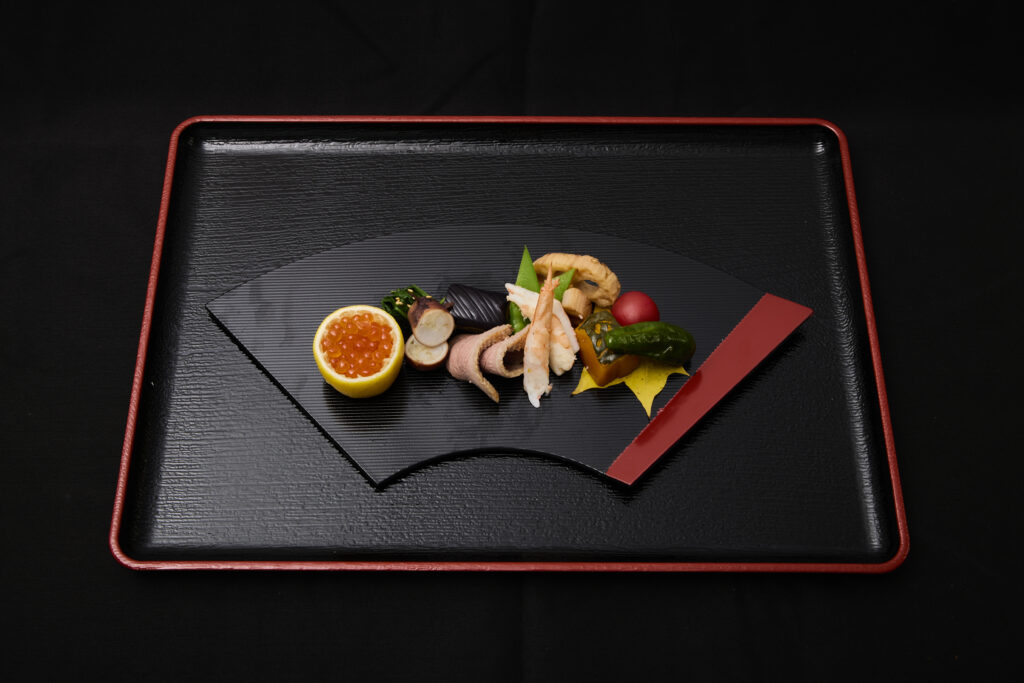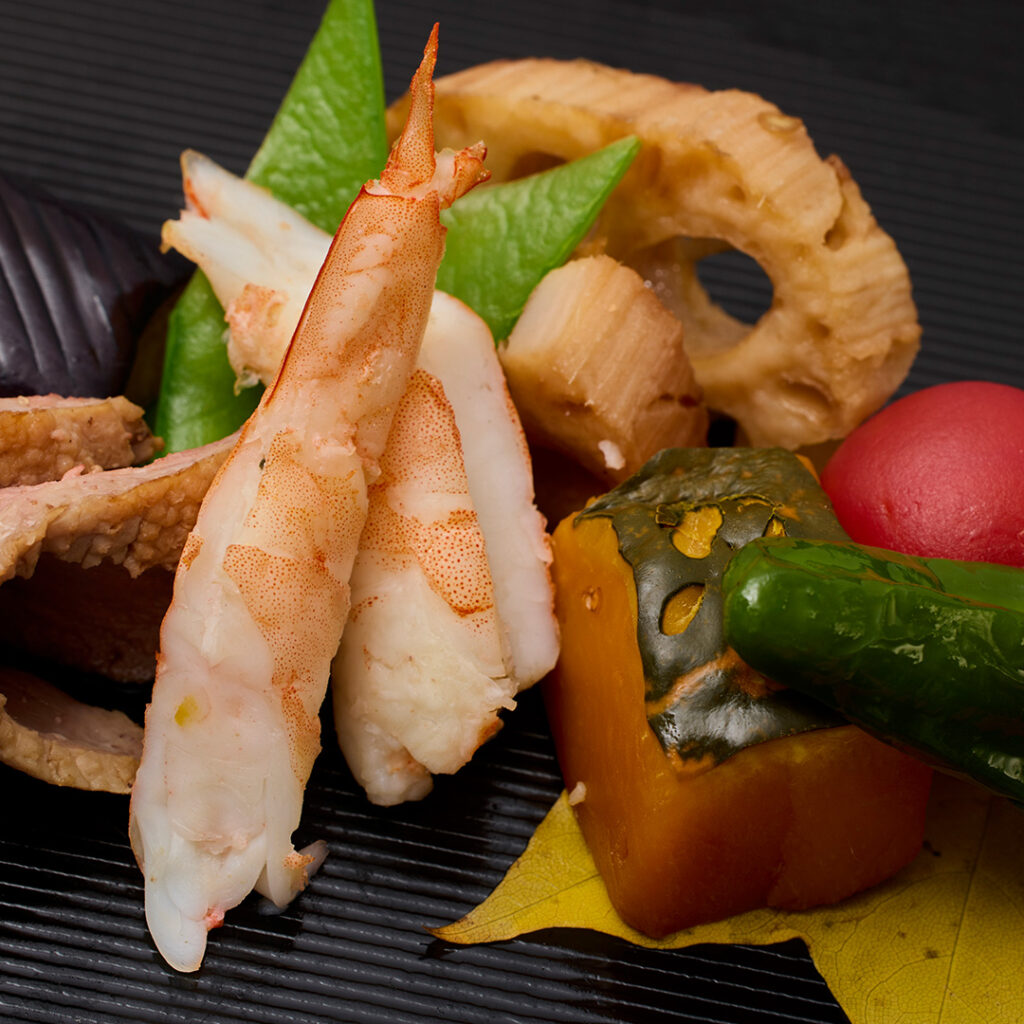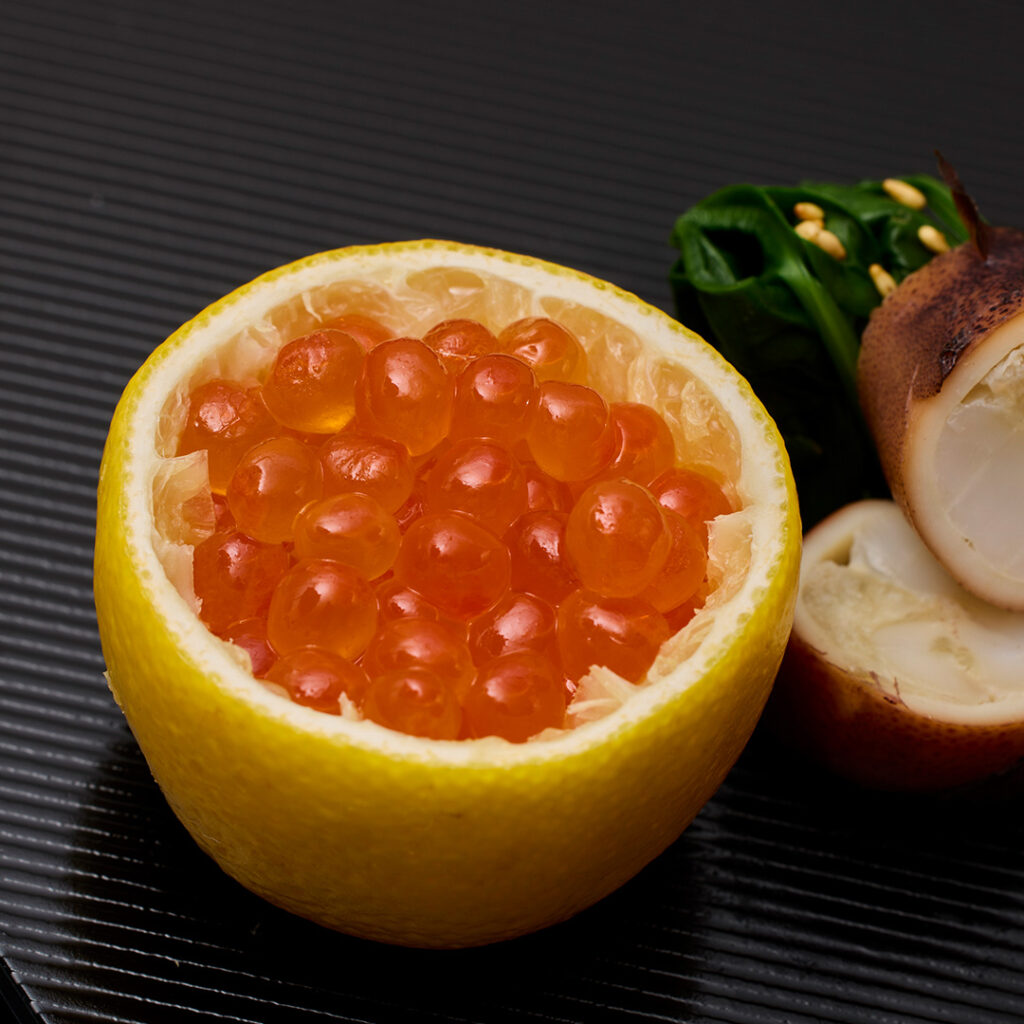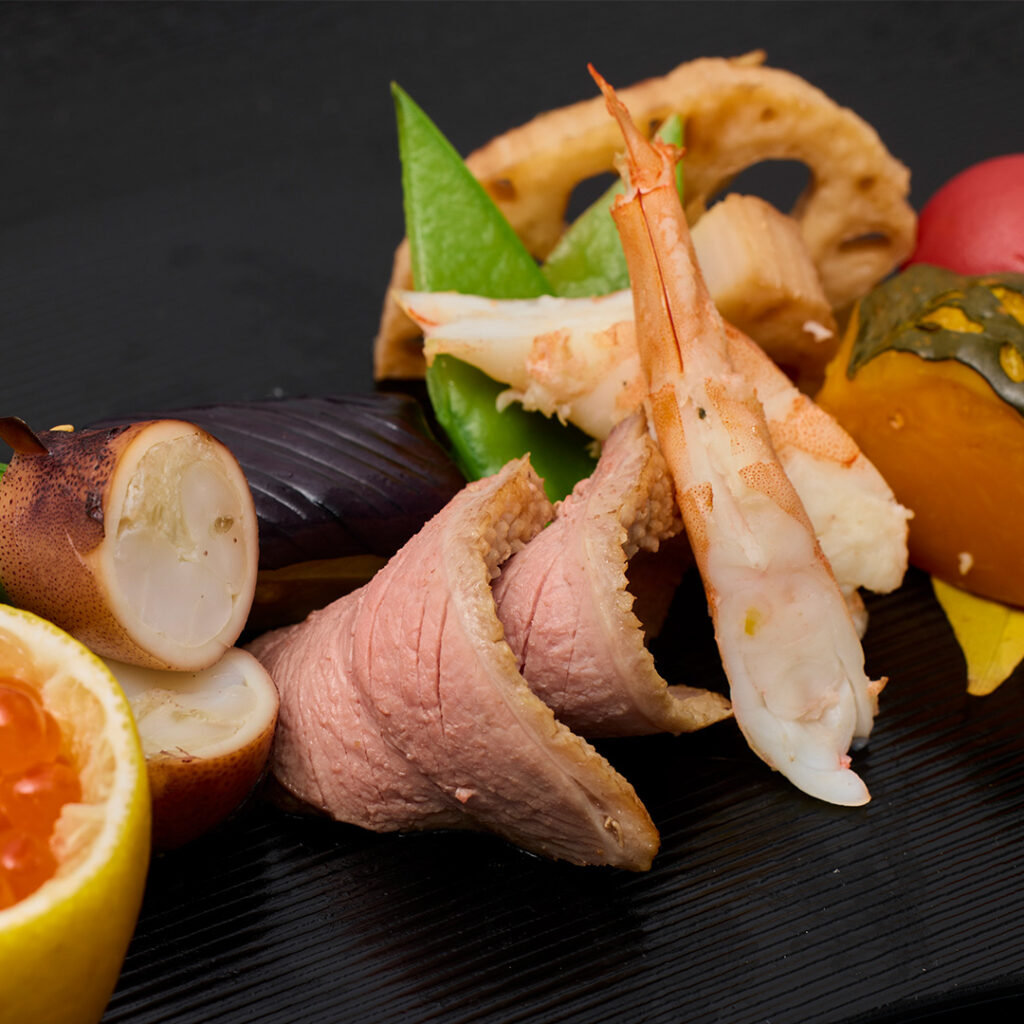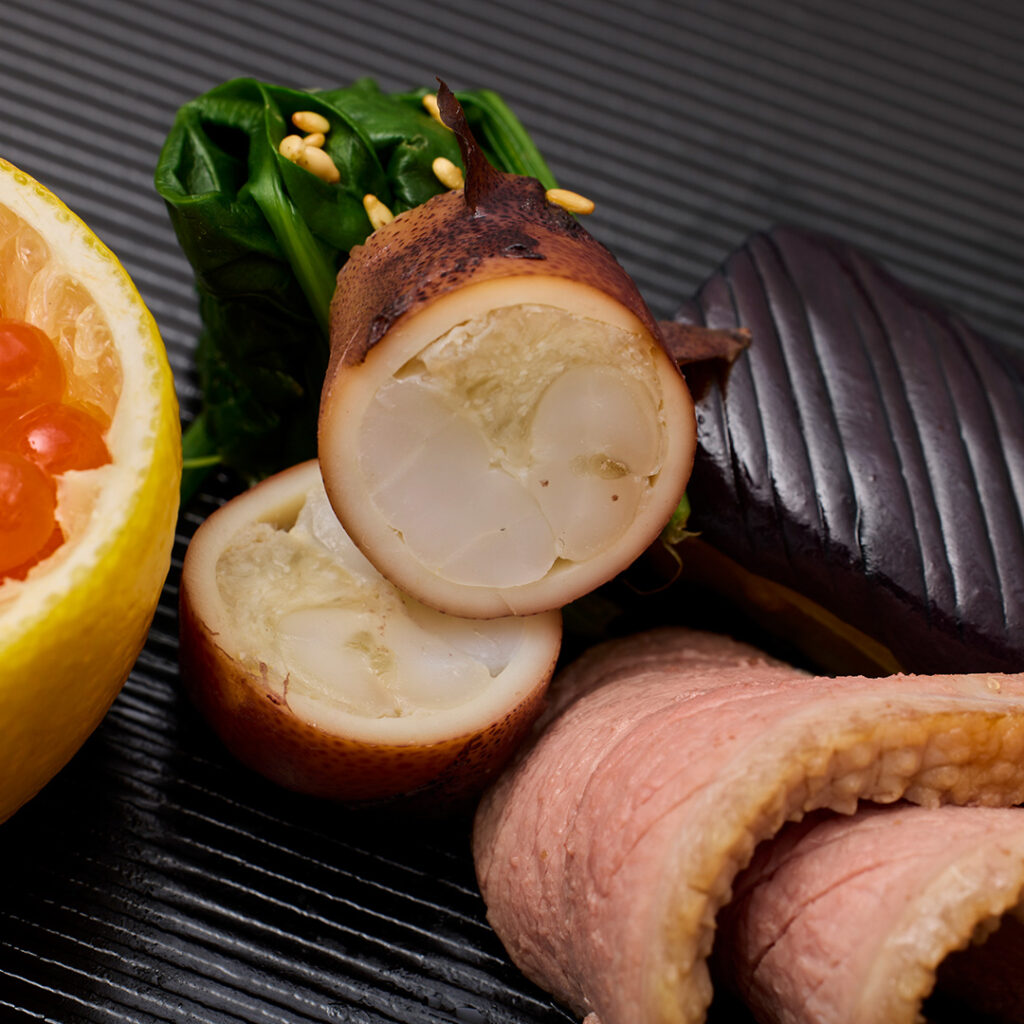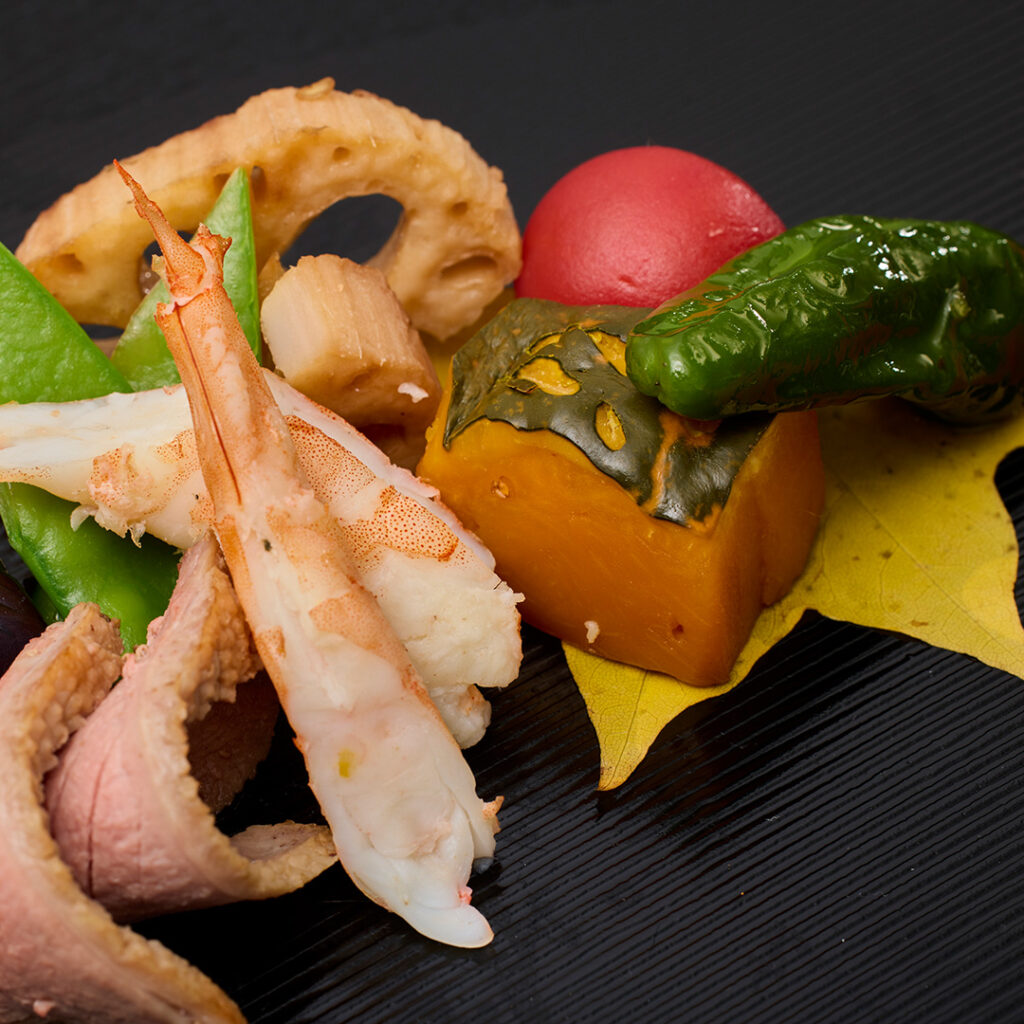 Third Place Sergi Ortiz(Kingdom of Spain, L'Antic Forn Cervera)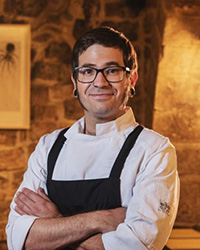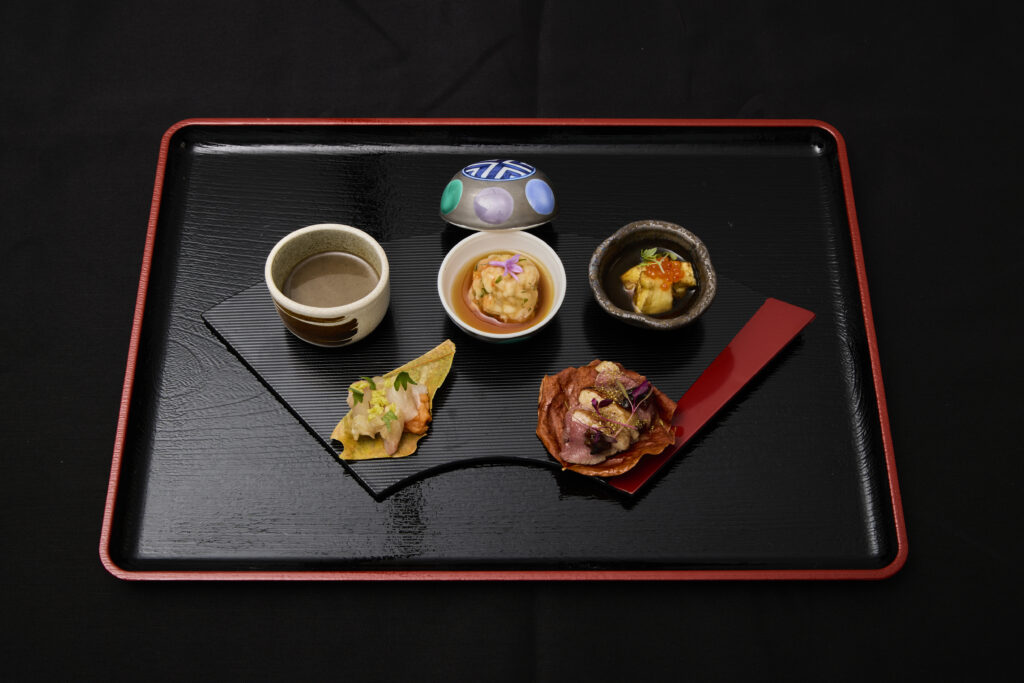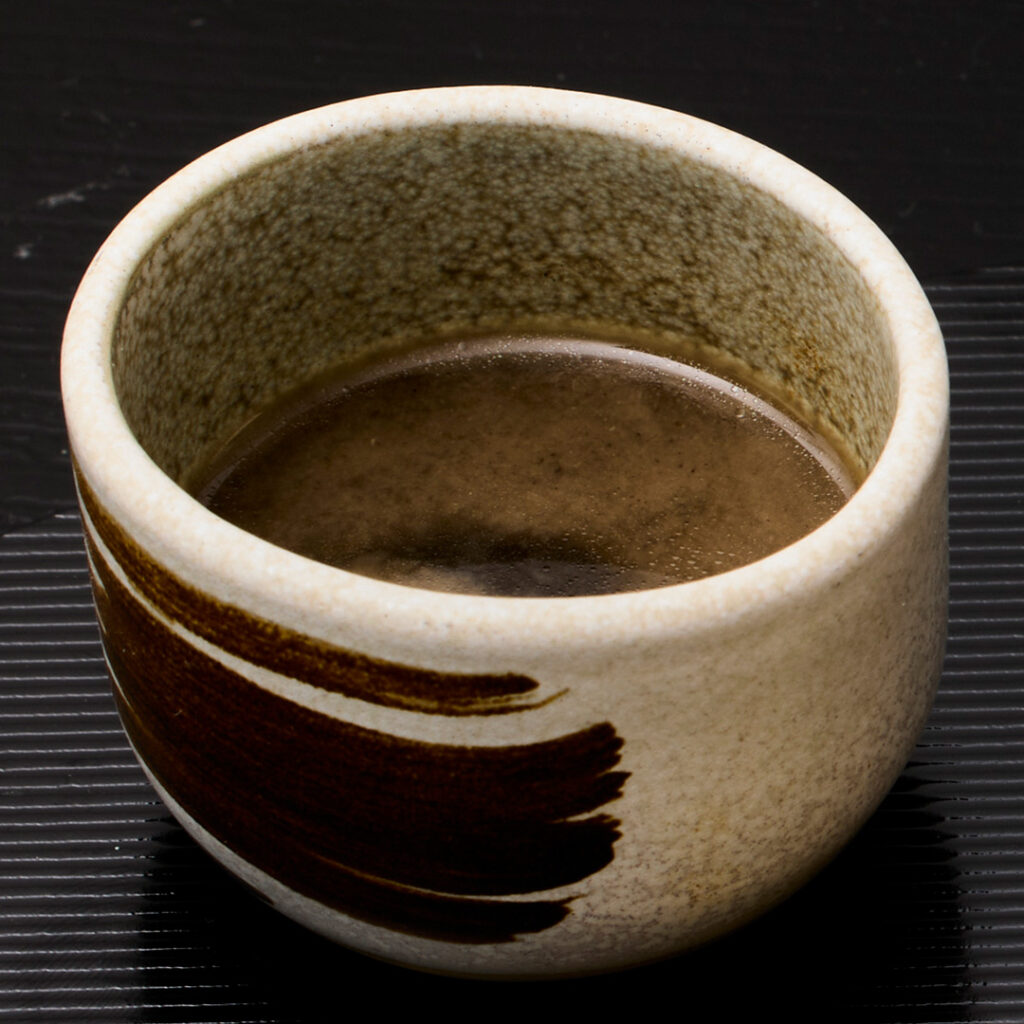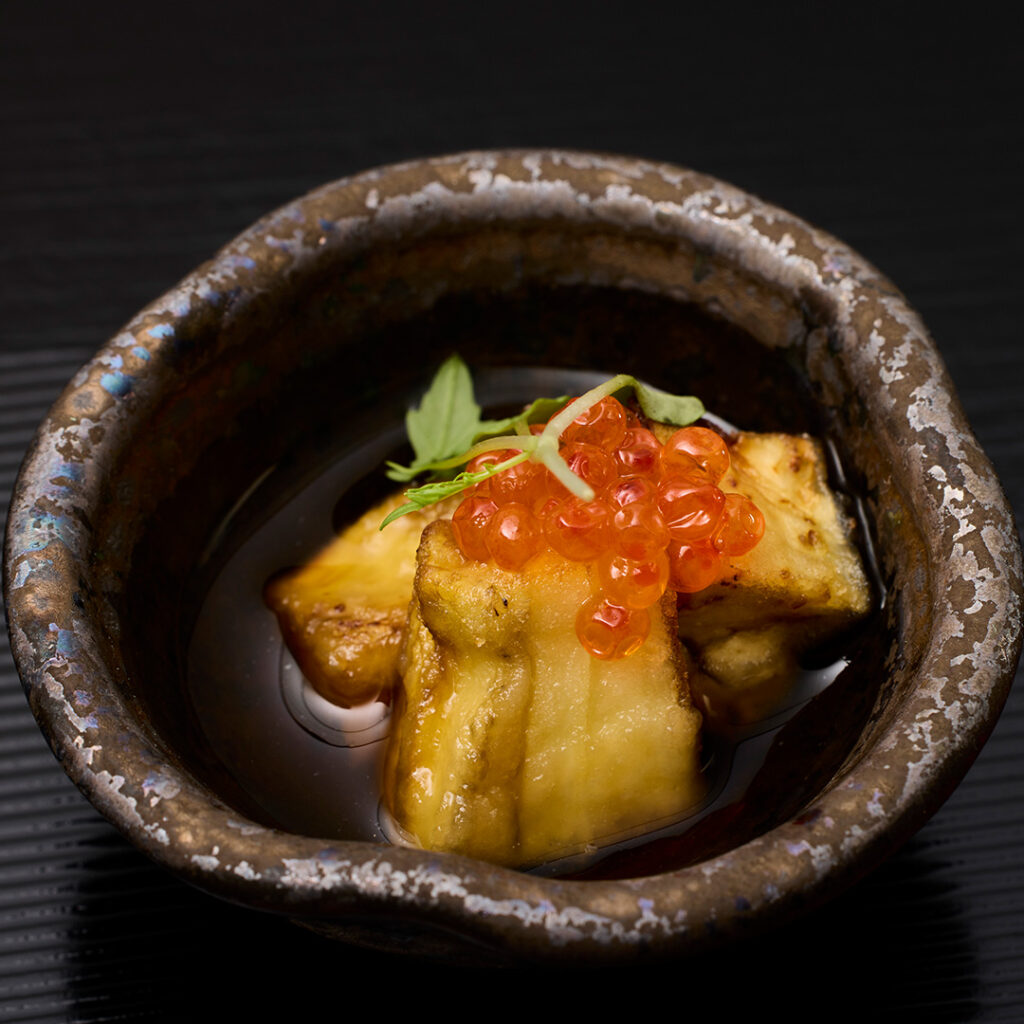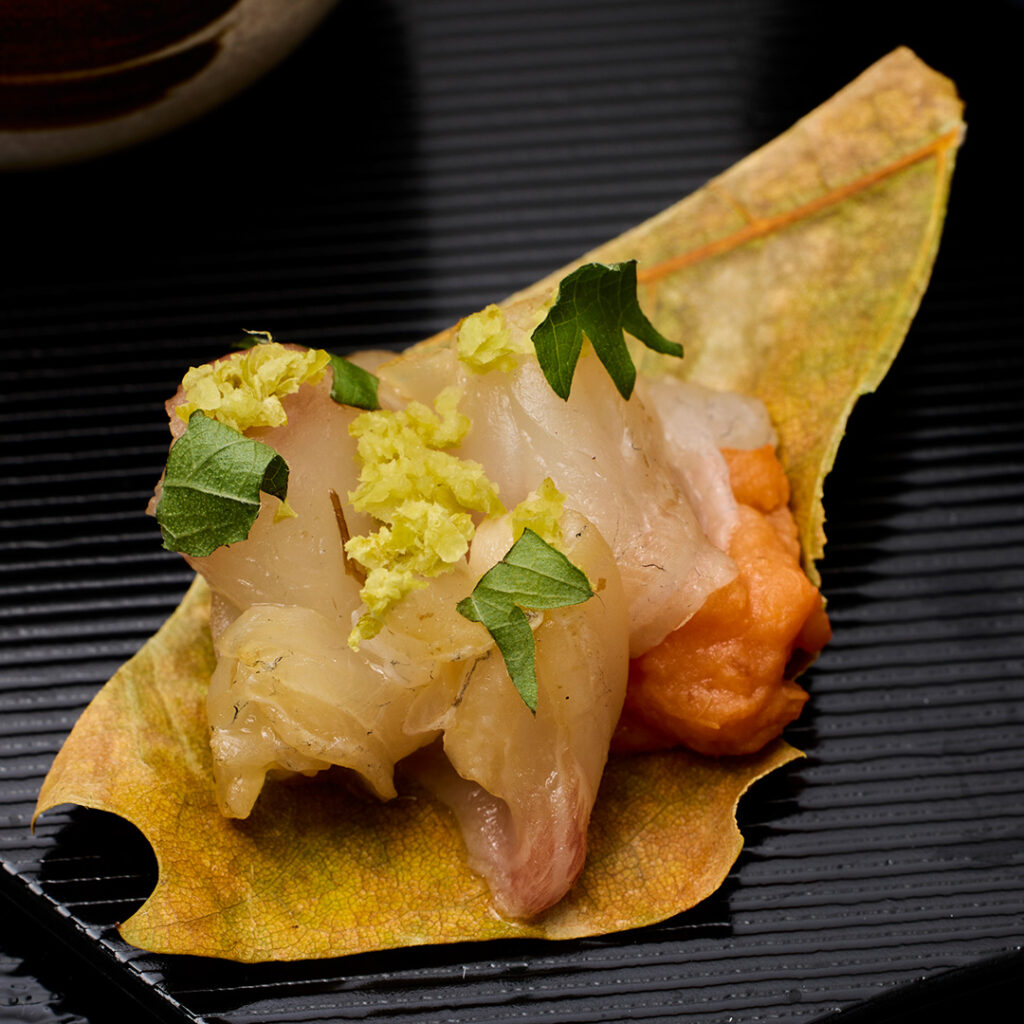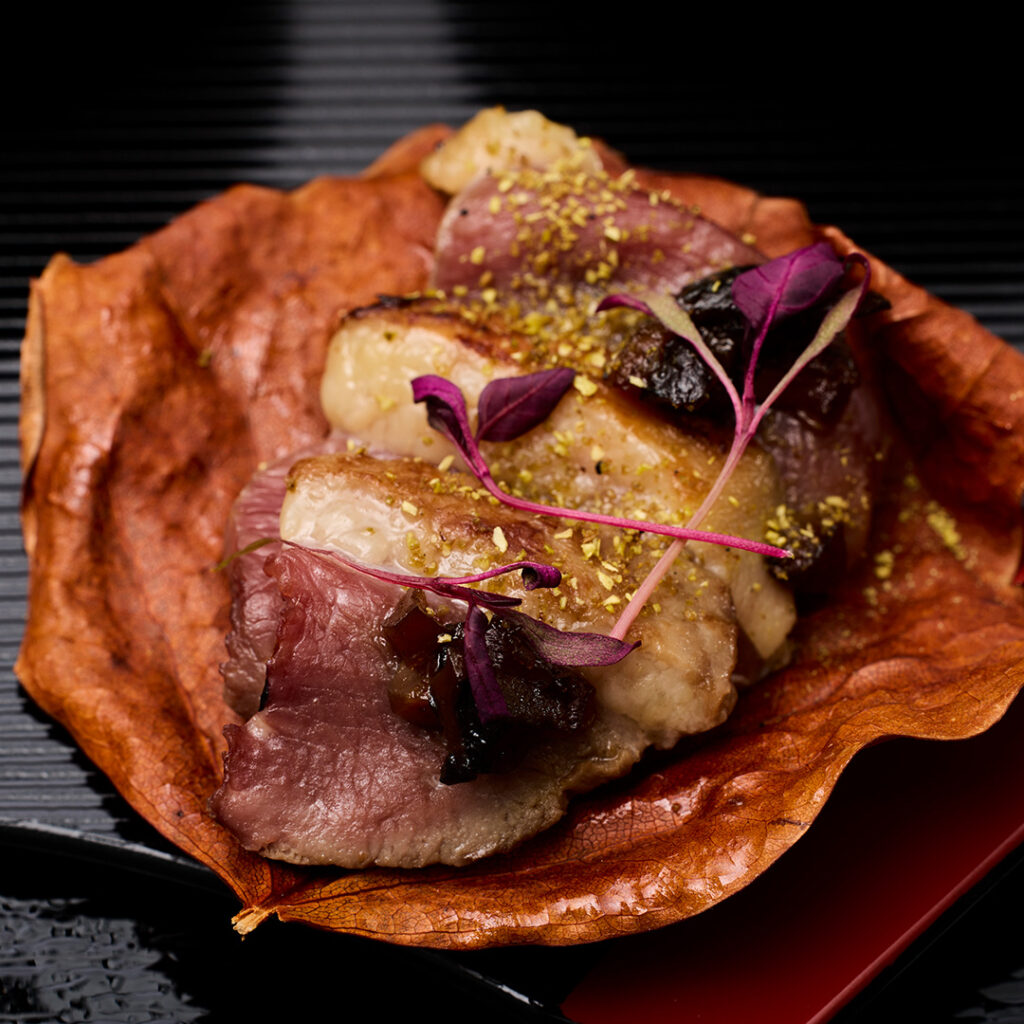 Competitors
Jefferson EliasRibeiro da Silva(Portuguese Republic, Masary's)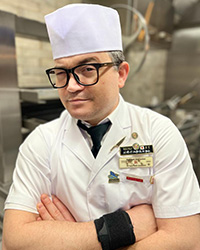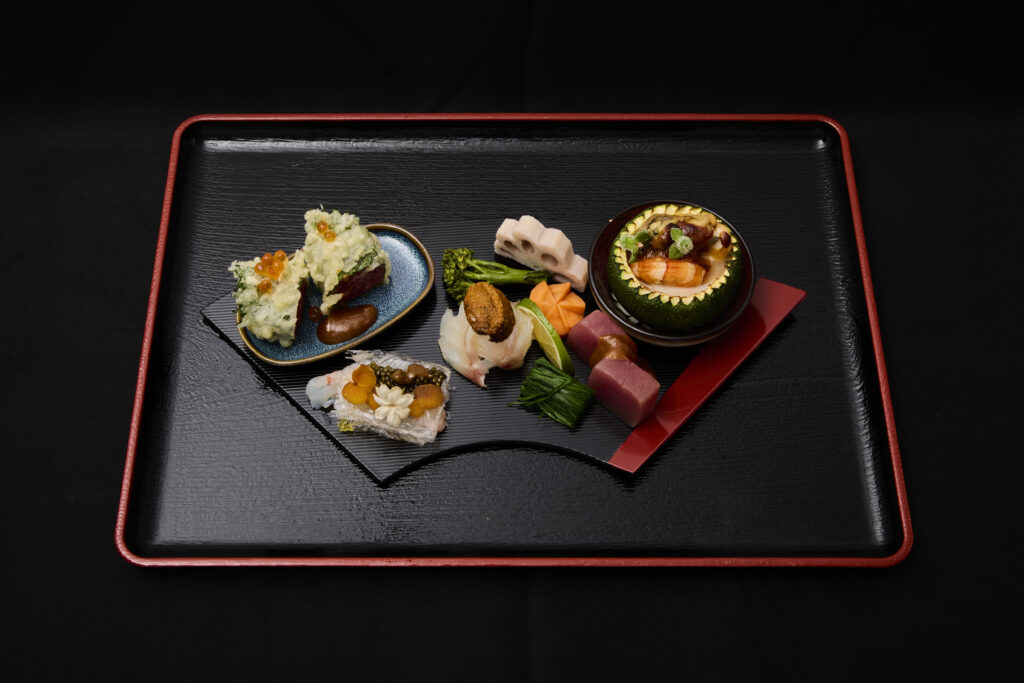 Donato Megaro(Italian Republic, Yokin Experience)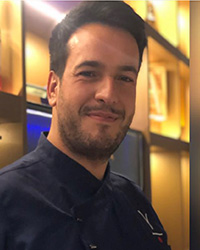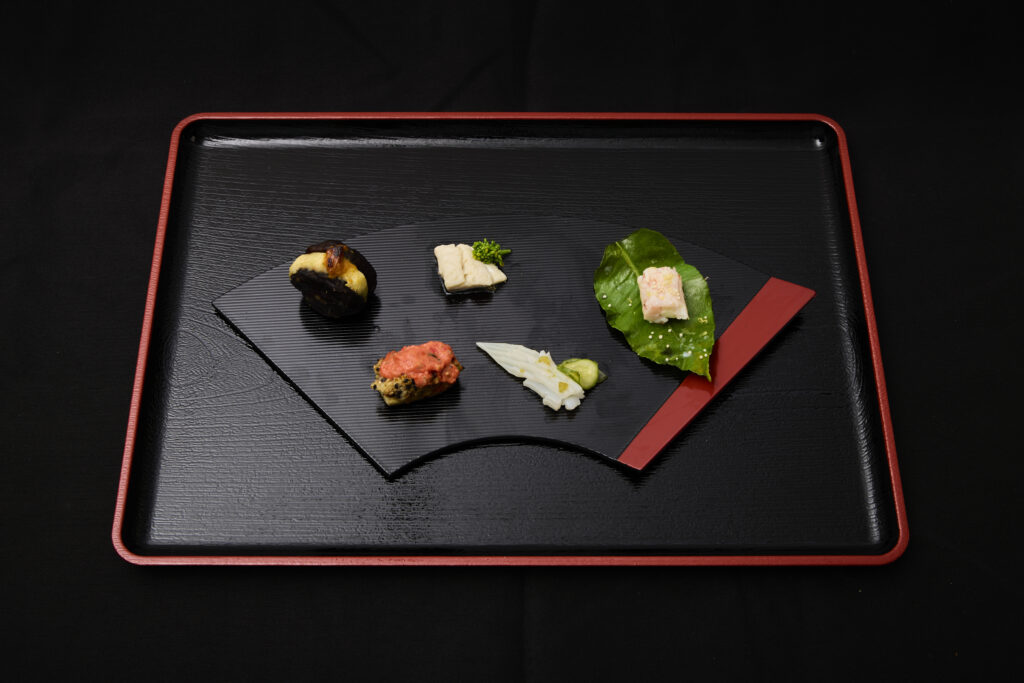 Lubomir Haponik(Republic of Poland, Sachi Pantechnicon)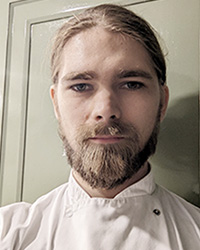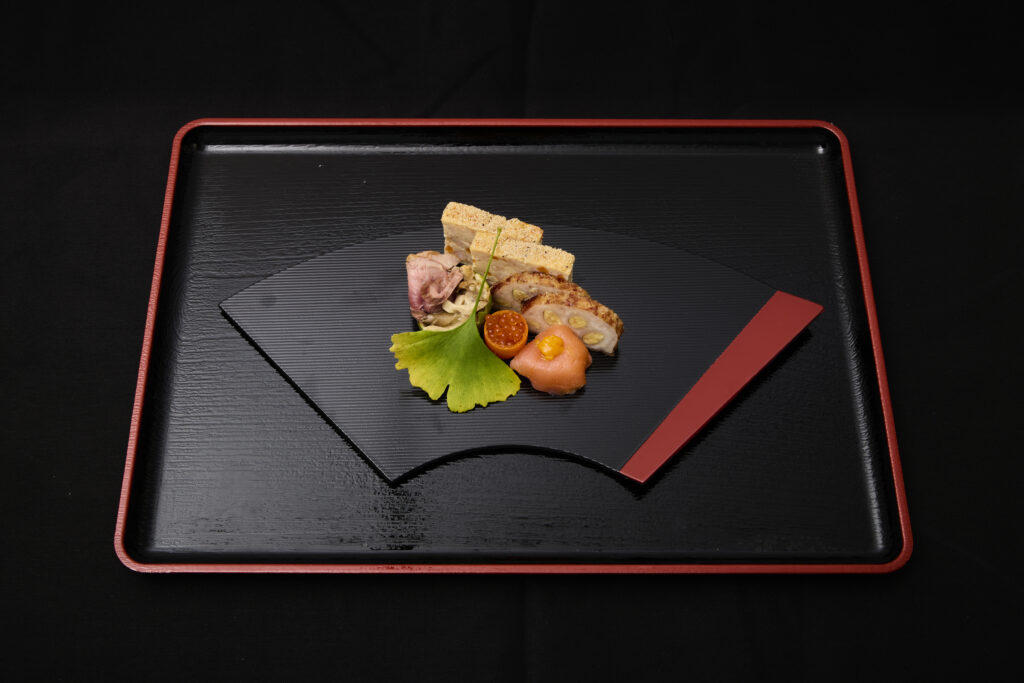 Highlights